Westminster College to Host The Ancients Gallery Exhibition
Posted on Monday, January 12, 2015
The Westminster College department of Communication Studies, Theatre and Art announce their upcoming gallery exhibition, January 14 through March 20 in the Foster Art Gallery in Patterson Hall. Gallery hours are Monday through Friday from 9 a.m. - 5 p.m.
The Ancients exhibit will showcase sculptures from the artist Inga Hamilton, which are composed of textiles, ceramics, resin, bone, leather and polystyrene.
The Gallery Reception will take place on March 18 from 4:30 p.m. until 6:00 p.m. and the Artist Lecture will take place during the reception at 5:15 p.m.
For more information, contact Summer Zickefoose at zickefse@westminster.edu.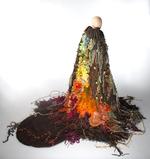 ---
More Stories