Westminster College Symphony Orchestra to Present Spring Concert May 2
Posted on Thursday, April 25, 2013
NEW WILMINGTON, Pa. - The Westminster College Symphony Orchestra will present its spring concert Thursday, May 2, at 7:30 p.m. in Orr Auditorium.  The event is free to the public.
Highlights of the concert will include performances by students Lauren Clauser and Jennifer Peet. They will perform Franz Doppler's "Andante and Rondo" for two flutes and string orchestra. Gregory McClelland, tenor, will perform Puccini's "Donna non vidi mai" from his opera Manon Lescaut.
The orchestra will also give the second world performance of Dr. Matthew Saunder's "Suite for String Orchestra." It was written for the orchestra as part of a joint commission by Westminster, Tabor College String Orchestra, and the Columbus Symphony Youth Orchestras.
Saunders is the music department chair at Lakeland Community College in Lake County, Ohio, where he teaches music theory and the history of popular music. He also directs the Lakeland Civic Orchestra. Prior to coming to Lakeland in 2012, he held the position of Associate Professor of Music and Director of Bands at Oklahoma Panhandle State University. In 2007 he received the Ruth Friscoe Prize for composition and was the 2011 Oklahoma Music Teachers Association Commissioned Composer.
Saunders earned degrees in music from the University of Cincinnati College-Conservatory of Music and The Ohio State University.
The program will also include Dvorak's "Polka in Bb" and Sibelius's "Finlandia."
The orchestra is under the direction of Dr. Melinda Crawford Perttu, assistant professor of music. She directs the symphony orchestra, teaches the string pedagogy sequence as well as private violin and viola lessons, and supervises the weekly string master class. She joined the Westminster faculty in 2009.  Crawford Perttu earned an undergraduate degree from Duquesne University and a master's and doctorate from Ohio State University.
Westminster College offers a broad program in music, open to majors and non-majors alike. The Choral and Instrumental Programs at Westminster College include 350-400 students from all areas of the campus. Students may choose from five large instrumental performing groups on campus.
Contact Dr. Melinda Crawford Perttu at (724) 946-7271 or email for additional information.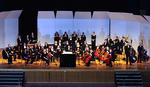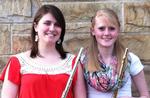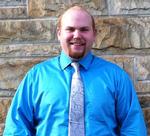 ---
More Stories