Westminster College Religion Professor to Present on Art and Religion
Posted on Tuesday, March 19, 2013
NEW WILMINGTON, Pa. - Dr. Bryan Rennie, Vira I. Heinz professor of religion and chair of the department of religion, history, philosophy, and classics, will present "The Glamour of the Gods: Towards an Ethology of Art and Religion" at Faires Faculty Forum Wednesday, March 27, at 11:40 a.m. in Mueller Theater of McKelvey Campus Center.
Combining his recent sabbatical work in cognitive cultural studies and the cognitive science of religion with the developments in the study of religious behavior, Rennie hopes to provide some of the missing theoretical understandings of the interaction of art and religion.
"Apart from certain rather obvious truisms of power relations - the same forces which control religion control and patronize the arts and tend to do so in their own favor - the actual workings of the mutually contributory forces of art and religion tend to remain mysterious," Rennie said. "Although it is often said that art, and especially art in the service of religion, allows 'the expression of the inexpressible,' there remains little theoretical work on how this may be accomplished."
Rennie has been with Westminster since 1992.  He earned an undergraduate degree, master's degree, and Ph.D. from the University of Edinburgh, Scotland. 
Contact Rennie at (724) 946-7151 or email for additional information.
The Faculty Forum was established in 1990 by Dr. Barbara Faires, Westminster professor of mathematics emerita, during her term as dean of the college and vice president for academic affairs.  Faculty members from all disciplines volunteer to present lectures on their current research, artistic productions, and scholarship of teaching and learning.  Each forum presents new ideas with innovative lecture techniques.
Contact Dr. Charlene Klassen Endrizzi, faculty development officer, at (724) 946-7189 for more information on the Faires Faculty Forum or view http://www.westminster.edu/acad/faculty_dev/faires_faculty_forum.cfm.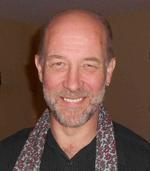 ---
More Stories