Political Science Professor to Present Review of Sabbatical Research at Faculty Forum
Posted on Monday, February 11, 2013
Dr. Edward Cohen, Westminster College associate professor of political science, will present "Searching for Power and Money: A Sabbatical Chasing the Financial Crisis" at Faires Faculty Forum Wednesday, Feb. 20, at 11:40 a.m. in the Mueller Theater of the McKelvey Campus Center.
    Cohen's research focused on the politics of international law and economics and its application to the analysis of the global financial crisis.  His travels took him from San Diego to Spain to Victoria, British Columbia, with an online detour to Finland.    
    Cohen, who serves as chair of Westminster's Department of Political Science, joined the faculty in 1996.  He earned an undergraduate degree from Brooklyn College and master's degree and Ph.D. from the University of Wisconsin-Madison.
Contact Cohen at (724) 946-7304 or email for additional information.
The Faculty Forum was established in 1990 by Dr. Barbara Faires, Westminster professor of mathematics emerita, during her term as dean of the college and vice president for academic affairs.  Faculty members from all disciplines volunteer to present lectures on their current research, artistic productions, and scholarship of teaching and learning.  Each forum presents new ideas with innovative lecture techniques.
Podcasts of the forums are available here.
Contact Dr. Charlene Klassen Endrizzi, faculty development officer, at (724) 946-7189 for more information on the Faires Faculty Forum or view the Faculty Forum site.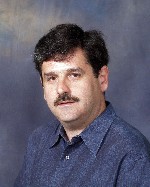 Dr. Edward Cohen
---
More Stories