English Professor to Discuss Poet at Faculty Forum
Posted on Wednesday, March 30, 2011
Dr. Bethany Hicok, Westminster College associate professor of English will present "Elizabeth Bishop in Brazil" at Faires Faculty Forum Wednesday, April 6, at 11:40 a.m. in the Sebastian Mueller Theater of the McKelvey Campus Center.
Bishop, an American poet, arrived in Brazil in 1951 on what was to be the first leg of a South American tour.  She ended up staying almost two decades. 
Hicok's research for a new book on Bishop focuses on the importance of Brazil to Bishop's life and work.  Hicok's decision to write a book on Bishop in Brazil grew out of her participation in a National Endowment for the Humanities summer seminar on contemporary Brazilian urban fiction held in São Paulo last July.  She will talk about how that experience provided a foundation for her current research.
Hicok, who joined the Westminster faculty in 2001, earned an undergraduate degree from Russell Sage College and two masters and a Ph.D. from the University of Rochester.  She is the author of Degrees of Freedom: American Women Poets and the Women's College, 1905-1955.  She is also the co-editor of a new book of essays on Bishop, Elizabeth Bishop in the 21st Century, forthcoming from the University of Virginia Press in 2012.  She has published articles on Bishop, Marianne Moore, and Wallace Stevens, contributed chapters to two books, and delivered papers on American poetry at professional conferences.
Faculty Forum was established in 1990 by Dr. Barbara Faires, Westminster professor of mathematics emerita, during her term as Dean of the College and Vice President for Academic Affairs.  Faculty members from all disciplines volunteer to present lectures on their current research, artistic productions, and/or scholarship of teaching and learning.  Each forum presents new ideas with innovative lecture techniques.
Contact Hicok at (724) 946-6349 or e-mail hicokbf@westminster.edu for additional information.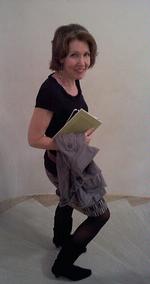 ---
More Stories