Music Professor Elected to Regional Office
Posted on Thursday, June 4, 2009
Dr. Daniel Perttu, Westminster College assistant professor of music, was elected to a two-year term as treasurer of the Northeast Chapter of the College Music Society (CMS).
CMS, established over 40 years ago, is the premiere society for college music professors and encompasses all sub-disciplines of music. The organization promotes music teaching and learning; musical creativity and expression; research and dialogue; and diversity and interdisciplinary interaction. CMS provides leadership and serves as an agent of change by addressing concerns facing music in higher education.
Perttu, who joined the Westminster faculty in 2008, is the music theory program coordinator. He earned an undergraduate degree from Williams College, two masters from Kent State University, and doctorate from Ohio State University. His compositions have been performed in 20 states and China, and he was recently commissioned by the Johnstone Fund for New Music at the Columbus Foundation to compose for the Johnstone Woodwind Master Series at Ohio State University.
Contact Perttu at (724) 946-7024 or e-mail perttude@westminster.edu for additional information.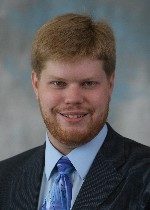 ---
More Stories