Forty Westminster College students are included in the 2006 edition of Who's Who Among Students in American Universities and Colleges.
The students are chosen on the basis of their academic achievement, service to the community, leadership in extracurricular activities, and potential for continued success.
The Westminster students join an elite group of students from more than 2,300 institutions of higher learning in all 50 states, the District of Columbia, and several foreign nations.
Outstanding students have been honored in the annual directory since it was first published in 1934.
---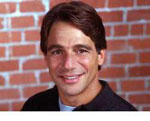 Tony Danza, one of America's most popular performers, will kick off the Westminster College Celebrity Series Saturday, Sept. 27, at 8 p.m. in Orr Auditorium.
---
Dr. Timothy W. Schenz, a 1968 Westminster College graduate, recently won the Outstanding Researcher Award from Abbott Laboratories, and donated his $5,000 prize to the H. Dewey DeWitt Scholarship Fund in memory of Westminster Professor Emeritus Percy Warrick.
---
Fifteen Westminster College students are studying in France, Germany, Greece, Ireland, Japan, Spain, Pittsburgh, Washington, D.C. and on the ocean during the fall semester.
---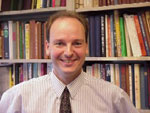 Dr. Russell Martin, Westminster associate professor of history, will discuss "Dowry Diplomacy in Moscovy" at Faculty Forum Wednesday, Oct. 4, at 11:40 a.m. in the Sebastian Mueller Theater in the McKelvey Campus Center.
---
Westminster College juniors Sheila Barnhart, a music performance major, and Amber Kunder, a music education and elementary education major, will present a recital Monday, April 30, at 7:30 p.m. in Wallace Memorial Chapel.
---
Several students have been added to the Fall 2007 Dean's List at Westminster College.
---
David Dado, a Westminster College senior biology major, received an undergraduate research grant from Westminster's Drinko Center for Excellence in Teaching and Learning.
---
Westminster College will participate in Global Youth Service Day April 24-26 with a variety of community service projects.
---
Westminster College will host its annual Passover Seder Tuesday, March 23, from 5:30-7:30 p.m. in the Witherspoon Lakeview Room of the McKelvey Campus Center.
---
Displaying 4281-4290 of 5126 total records