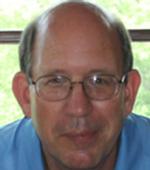 NEW WILMINGTON, Pa. - The Westminster College Department of Education will host "I Am Moving, I Am Learning" Oct. 22 at 11:40 a.m. in the Witherspoon Maple Room of the McKelvey Campus Center. The event is free to the public.
---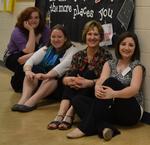 NEW WILMINGTON, Pa. - Three Westminster College early childhood/special education majors, who graduated in May, participated in three Bridges to Reading parent-teacher discussions at Campbell Elementary School in Ohio during the Spring 2013 semester.
---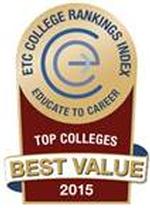 Westminster College was named a "Top 100 College Best Value 2015" by Educate to Career (ETC), a California-based nonprofit whose data is used by college career centers and career planners, higher education advocacy organizations, student loan servicers, corporate recruiters and employers.
---
Prepaid orders for The History of New Wilmington book can be picked up Tuesday-Thursday, Sept. 21-23, from 10 a.m.-4 p.m. at the New Wilmington Borough Building.
 
 "There are some facts that you might not know about New Wilmington," said Al Sternbergh, a member of the book committee.  "How did the town get its name?  There is some evidence related to the early settlement of our town that it was named after Wilmington, Delaware.  New Wilmington is the only town in the United States with this name."
"Most of the earliest settlers came here to claim their Donation Land awarded them by the colonial government for services rendered during the Revolutionary War," continued Sternbergh.  "We are certain that those who purchase this first complete history of New Wilmington will find it a good 'reading companion' and bring forth a treasure trove of lasting memories."
Books may be purchased at the Westminster College Book Store located in the McKelvey Campus Center beginning Monday, Sept. 27.
---
Benjamin Nelson, a senior business administration and history major at Westminster College, recently received the Edward Trust Entrepreneurship Scholarship.
"This is a new scholarship that the Department of Economics and Business Department created out of the endowed funds contributed several years ago by the David Edward Trust," said Tom Rosengarth, chair of the department and associate professor of accounting.  "We hope to make this an annual event."
To qualify for this scholarship, students must submit a written business plan and present an oral presentation before a panel of judges.  This year's judges included Richard Bralich, a 1979 Westminster College graduate and principal of the Bralich Advisory Group, and Ken Romig, a 1984 Westminster graduate and vice president for finance and management services at Westminster College.
Nelson is a son of Thomas and Kathie Nelson, Poland, Ohio, and a graduate of Poland Seminary High School.
For more information, contact Rosengarth at (724) 946-7169 or e-mail rosengte@westminster.edu.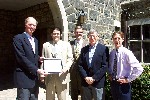 ---
The Westminster College Celebrity Series is bringing "Clifford the Big Red Dog Live" to campus Tuesday, March 21, at 1 and 6:30 p.m. in Orr Auditorium.
"Seeing the magic of live theater come alive in the eyes of a child is priceless," said Connie McGinnis, assistant director of Celebrity Series at Westminster College. "Children are so uninhibited and unpretentious when they attend a performance. They clap; they laugh; they dance in the aisles. Theater is real to them and there is nothing more entertaining for a family to do together than attend a show. The kids won't take their eyes off the stage and the parents won't be able to take their eyes off the joy on their children's faces. It's truly a feel good experience for all."
This show presents the well-loved characters from Birdwell Island including Emily Elizabeth, Cleo, T-Bone, Jetta, Charlie, and, of course, Clifford in an energetic spectacle for the whole family. With memorable songs, dancing and the characters kids love, Clifford fans will love this show that celebrates the timeless values of teamwork and friendship.
Westminster's Orr Auditorium was recently remodeled to include air conditioning, stage elevator, new carpeting, and re-upholstered seats, along with stage lighting and shell improvements.
Contact McGinnis, at (724) 946-7354 or e-mail mcginncl@westminster.edu for tickets, which are not part of the regular Celebrity Series season tickets. Visit www.westminster.edu/celebrity for series information.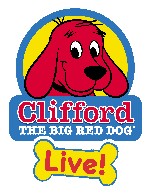 ---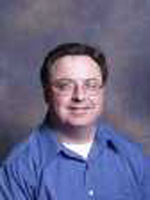 Dr. Andrew Ade, assistant professor of English at Westminster College, will present the Bleasby Colloquium, "Theater Voices in the Cenema of Jean Cocteau," Thursday, Oct. 23, at 7 p.m. in the McKelvey Campus Center Theater.
---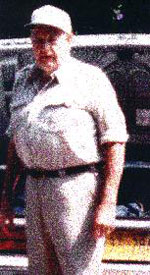 Dr. John S. Witherspoon, a 1931 Westminster College graduate, left the College a bequest valued at over one million dollars following his August 20, 2000 death.
---
Nancy Martin, a 1975 Westminster College graduate and Pittsburgh native, releases her first mystery book, How to Murder a Millionaire, Oct. 1.
---
Dr. Neil Diamant, an associate professor of political science and East Asian studies at Dickinson College and an associate for the Asian Studies Program at the University of Pittsburgh, will discuss the war in Lebanon as part of the Westminster College Peace Studies Coffeehouse Wednesday, Sept. 13, at 4:15 p.m. in the Berlin Student Lounge of the McKelvey Campus Center.
---
Displaying 4011-4020 of 5467 total records