Westminster College Information Systems Department has hired David Peluso as the assistant coordinator for administrative systems.
"Dave has an extensive background in working with and training users in Microsoft Office applications and should be a big help in that area," said Thomas McMahon, coordinator of administrative systems.
Peluso comes to Westminster from DCI Career Institute where he was a computer instructor and corporate training coordinator since 2004. He also ran his own business where he provided private computer application training and support services for businesses and individuals, designed and supported database and spreadsheet applications, and offered on-site and phone technical support.
Peluso earned his undergraduate degree from the University of South Florida and a certificate in business applications programming from Computer Tech.
Peluso resides in Beaver Falls with his wife, Susan, and two daughters, Emily and Megan. He can be contacted at (724) 946-7277 or e-mail pelusodm@westminster.edu.
---
The Marge Walker Recreation Center at Westminster College will be dedicated Friday, Oct. 17, at 6 p.m. in Old 77.
---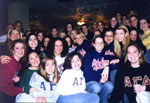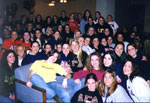 Amber Brkich, a 2000 Westminster College graduate from Beaver, Pa., is attempting to outwit, outplay and outlast 15 others for survival and a million dollar prize on the CBS show Survivor II: The Australian Outback. Amber earned in a degree in public relations with a minor in speech communications at Westminster last May, and was vice president of Alpha Gamma Delta sorority. Survivor airs Thursdays at 8 p.m. on CBS.
---
The Westminster College chapter of Phi Delta Kappa International is holding a fall fashion show Tuesday, Oct. 1, at 7 p.m. in Russell Dining Hall.
---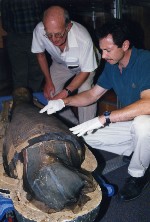 Dr. Jonathan Elias, director of programs and exhibits at the Whitaler Center for Science and the Arts in Harrisburg, will discuss career opportunities for students in the field of antiquity Tuesday, Sept. 19, at 12:45 p.m. in the Mueller Theater in the McKelvey Campus Center.
---
Opera Westminster will perform Saturday, April 14, at 7:30 p.m. at Orr Auditorium. The event is free and open to the public.
---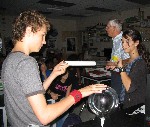 Dr. Samuel Lightner, Westminster College professor and chair of the Department of Physics, presented two workshops for high school teachers at the American Physical Society - Division of Plasma Physics (APS-DPP) meeting Nov. 12-16 in Orlando, Fla.
---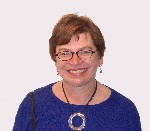 Dr. Phyllis Kitzerow, Westminster College professor of sociology, will present "Going to Alabama with Julian Bond" at Faires Faculty Forum Wednesday, Sept. 17, at 11:40 a.m. in the Sebastian Mueller Theater in the McKelvey Campus Center.
---
More than 100 students from area junior and senior high schools competed in the regional History Day competition at Westminster College March 31.
---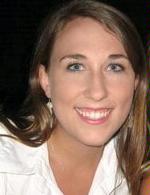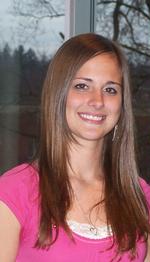 Two Westminster College senior mathematics majors presented papers at the 12th annual Nebraska Conference for Undergraduate Women in Mathematics Jan. 29-31 at the University of Nebraska, Lincoln.
---
Displaying 4011-4020 of 5301 total records