Requirements for Bachelor of Arts in Music Composition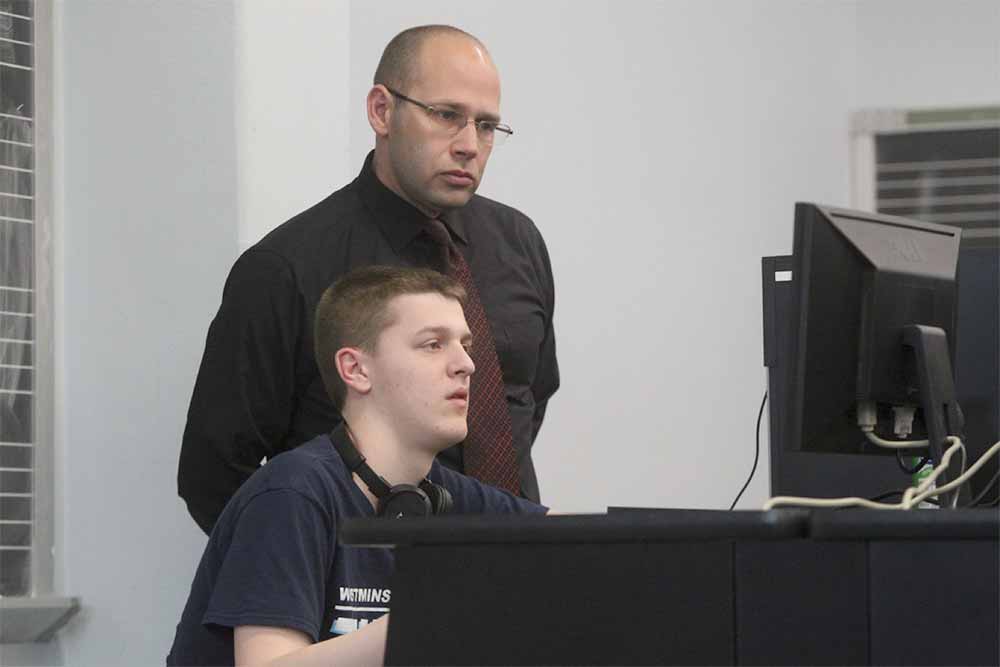 Students interested in pursuing composition either as a career or as an interest in addition to a career in music are welcome at Westminster. We have two full-time faculty who are dedicated to teaching composition students, both of whose music has been performed throughout the nation and even internationally.
Music and Required Supporting Courses:
MUS 123 Theory 3 with Practicum (MUS 123P)
MUS 124 Theory 4 with Practicum (MUS 124P)
MUS 125 Form and Analysis
MUS 126 Orchestration
MUS 127 Counterpoint
MUS 141 History of Western Music to 1750 (MUS 141 counts as Humanity & Culture Intellectual Perspectives Credit)
7 semesters of Composition Lessons (MUS 369)
Applied lessons on instrument MUS 300–399(Odd course codes; 5 semesters @ 1 credit)
MUS 400-level Large Ensembles (4 semesters @ 1 credit each) will count as Visual and Performing Arts Intellectual Perspectives Credit.
MUS 500-level Large Ensembles (4 semesters 0 credit each)
MUS 601 Music Capstone
MUS 600 600M Colloquium, Master Class

What can you do with a Music degree?
Imagine yourself a music educator, performer in a symphony orchestra or opera company, college professor, symphony manager, or sales manager for a recording company.