Bachelor of Arts in Music with a Track in Composition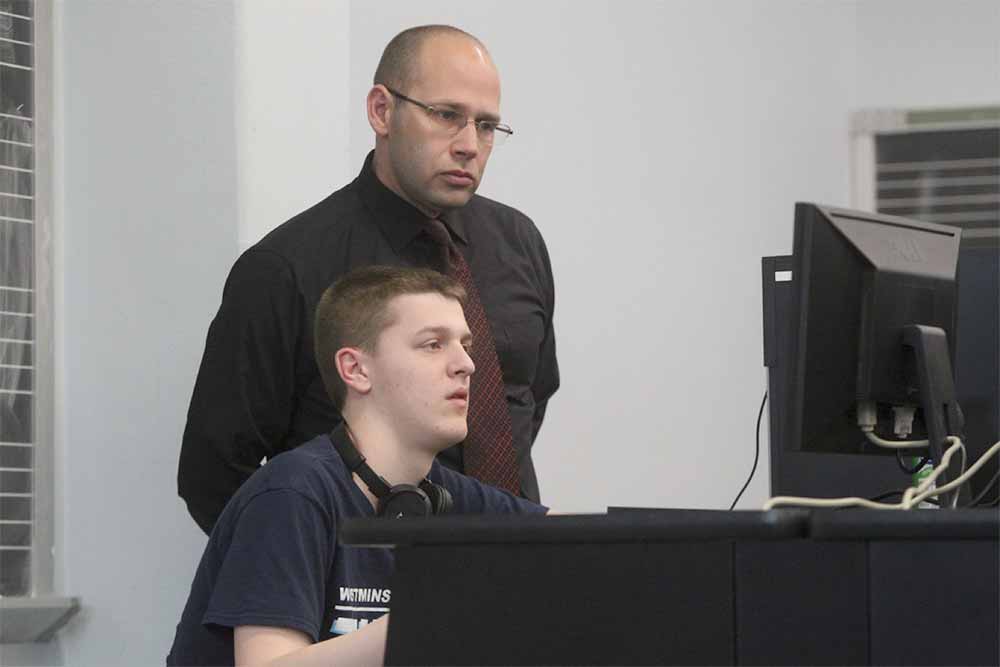 Students interested in pursuing composition either as a career or as an interest in addition to a career in music are welcome at Westminster. The music of our full-time composition teacher, Dr. Daniel Perttu, has been performed by professional orchestras and musicians in Europe, South America, and throughout the United States. For more information on Dr. Perttu, click here.
Music and Required Supporting Courses:
MUS 123 Music Theory 3
MUS 123P Music Theory 3 Practicum
MUS 124 Music Theory 4
MUS 124P Music Theory 4 Practicum
MUS 125 Form and Analysis
MUS 126 Orchestration
MUS 127 Modal and Tonal Counterpoint
MUS 141 History of Western Music to 1750
MUS 142 History of Western Music from 1750
MUS 600 Music Colloquium
MUS 600M Master Class
MUS 601 Capstone Recital (composition based)
7 semesters of Composition Lessons (MUS 369)
5 semesters of Applied Lessons (MUS 300-399) on Instrument (these credits must be taken in succession starting in the first semester of the freshman year)
4 semester hours of large ensembles (either as a VP credit or a 500-level class)

Students are strongly recommended to take a total of 8 applied lessons on their instrument. Students are strongly recommended to take class piano if they do not have piano skills. Students are recommended to take Music Literature Courses.
Students majoring in Music with a Track in Composition must complete the Piano Proficiency Examination. Piano Proficiency Examination Levels 1-3 must be completed by the end of the sophomore year, and Levels 4-10 must be completed by the end of the junior year.
What can you do with a Music degree?
Imagine yourself a professional composer, music educator, performer in a symphony orchestra or opera company, college professor, symphony manager, or sales manager for a recording company.