Westminster College Assistant Professor Presents Research at the Annual Meetings of the American Sociological Association
Posted on Thursday, August 30, 2012
NEW WILMINGTON, Pa. - Dr. Rena Zito, Westminster College assistant professor of sociology and criminal justice studies, presented research at the Annual Meetings of the American Sociological Association Aug. 17-20 in Denver, Colo.
Zito presented "Family Structure History, Family Process, and Teenage Cohabitation" in the Sociology of the Family session "Sexual and Romantic Relationships in Young Adulthood." This research uses nationally-representative survey data to analyze the impact of childhood family structure instability on parenting, peer contexts and, ultimately, living with a romantic partner during the teenage years.
Zito, who joined the faculty in 2012, earned a Ph.D. in sociology from North Carolina State University. She has published additional research on families and youth behavior in the Journal of Contemporary Criminal Justice and the Journal of Marriage and Family.
Contact Rena at (724) 946-6302 or email for more information.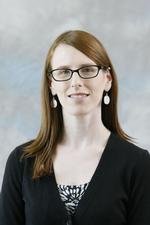 ---
More Stories