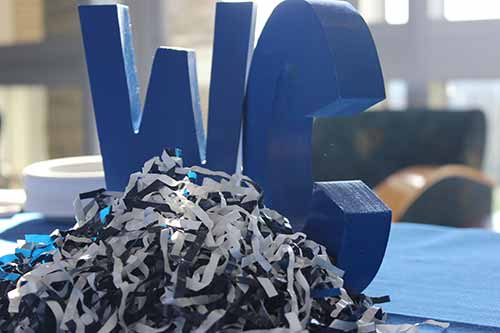 Welcome to Westminster College! You've made a great choice to attend Westminster College and soon you will get to know all that makes your student experience distinct. We are known as a campus of door openers and we mean this metaphorically and literally. In your first few days on campus, Residence Life and Fresh Start staff will literally open doors as you move in and get to know the campus, student leaders will open doors in encouragement of your own campus involvement, faculty will open doors through strong instruction, faculty-student research, and genuine care and concern, and the rest of campus will fully support you along your journey. Now all you have to do is take the first step through each open door!
Be sure to check out the NEXT STEPS in order to be prepared for your orientation session.
Next Steps
---
Class of 2021 Facebook Group
---
Connect with other prospective students, current students, alumni, and Westminster faculty and administrators.
Orientation
---
Fresh Start is our three-day orientation program which is required of all new students.  Parents and families are welcome to attend events through Matriculation Convocation on Friday. Our Fresh Start program offers a great opportunity for students to get to know our campus, classmates, and to ensure a successful transition.  You will have the opportunity to meet with your academic advisor, participate in the discussion of your summer reading book, experience campus activities, and learn about the resources available to aid in your success.  The Fresh Start staff is made up of approximately 60 upper class student leaders who are so excited to welcome you and show you the ropes in a place they've come to love!
Questions
---
Have questions about New Titan Day, housing or registering for classes? Tweet us using the following hashtags:
#moveinwc for questions about housing.
#wcclasses for questions about your classes.