Psychology Professor to Discuss Neuroeconomics
Posted on Monday, February 27, 2006
Dr. Alan Gittis, professor and chair of psychology at Westminster College, will discuss "The Costs/Benefits of Neuroeconomics: Theory and Reality" at Faculty Forum Wednesday, March 8, at 11:45 a.m. in the Sebastian Mueller Theater located in the McKelvey Campus Center.
"Neuroeconomics in the title is word-play," Gittis said. "Theory of neuroeconomics will be related to some recent thesis projects of Westminster students who analyze patterns of choice behavior in animals emerging from cost/benefit computations in the brain.
"Reality of neuroeconomics deals with the funding of neuroscience projects and the difficulty of getting federal funding agencies to invest in undergraduate science education. I will discuss both topics in my presentation."
Faculty Forum, established in 1990, serves as a venue for the exchange of ideas and information among Westminster College faculty. Speakers present their research, teaching ideas, lectures, performances, special programs, and uses of technology to keep faculty informed about the work of colleagues from many disciplines.
Gittis, who has been with Westminster College since 1976, earned his undergraduate degree from Temple University, and his master's and Ph.D. from Ohio State University.
The event is free and open to the public. Contact Gittis at (724) 946-7358 or e-mail gittisa@westminster.edu for more information.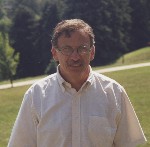 ---
More Stories