Dual Math and Computer Science Major Presents Research and Earns Top Honors at Behrend Conference
Posted on Friday, July 11, 2014
Westminster senior dual computer science and mathematics major Jenna Huston was awarded Best Oral Presentation in the Computer Science and Engineering division at the 23rd annual Penn State Behrend Sigma Xi Undergraduate Research and Creative Accomplishment Conference in April.
Huston's presentation was based on her capstone research at Westminster and was titled "Neuroph Studio Extensions for Westminster College Students."  Dr. Terri Lenox, professor and chair of Westminster's Department of Mathematics and Computer Science, was Huston's capstone adviser.  Dr. David Shaffer, assistant professor of computer science, accompanied Huston to the conference and served as judge for the presentations.
Huston is a daughter of Robert and Robin Huston of Beaver Falls and a graduate of Blackhawk High School.
The conference gives students from colleges and universities from across the region the opportunity to present their research findings and showcase their creative accomplishments through posters and oral presentations.  This year's conference included 164 presentations, 248 students, and 136 faculty members.
In addition to computer science and engineering, students presented research in a variety of fields including biology, business and humanities, chemistry, history, mathematics, physics, psychology, and social science.
Contact Lenox at 724-946-7289 or email for additional information.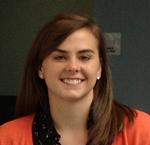 ---
More Stories