Dr. David Swerdlow Earns 2014-2015 Henderson Lectureship Award
Posted on Wednesday, April 9, 2014
NEW WILMINGTON, Pa. - Dr. David Swerdlow, Westminster College professor of English, has earned the 2014-2015 Henderson Lectureship Award.
Swerdlow's lecture will include a reading and discussion of selections from his novel Television Man. Swerdlow is working on the second draft and revising the novel based on research he is currently conducting. His lecture will also review his creative process and the causes and effects of some of the formal choices, including point-of-view, diction, and plot.
The novel was inspired by Swerdlow's reaction to the violence at Sandy Hook Elementary School. It takes place in a small town in rural Pennsylvania and covers the lives of four characters during a 48 hour time period that begins with a school shooting.  The novel explores the individual and family histories that lead to and contextualize the drama.
Swerdlow, who joined the Westminster faculty in 1990, earned an undergraduate degree from the University of Maryland, College Park; and a master's and Ph.D. from Ohio University.
The Henderson Lecture was founded by the late Dr. Joseph R. Henderson and his wife, Elizabeth, to encourage and recognize original and continuing research and scholarship among Westminster College faculty, and to afford the opportunity for faculty to share their learning with the academic community.  Dr. Henderson was a professor of education emeritus at Westminster, having served as chair of the Department of Education and as director of the Graduate Program.
Each year, Westminster faculty members may nominate themselves or others to receive the lectureship, which includes a stipend to support a specific research project.  A faculty committee chooses the winner.
The 2014-2015 lecture is scheduled for 7 p.m. Oct. 1 in McKelvey Campus Center's Witherspoon Maple Room.
Contact Swerdlow at 724-946-7345 or email for additional information.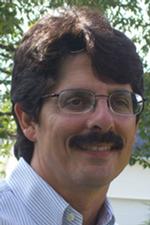 ---
More Stories