Westminster College to Present Bleasby Colloquium on The Great Gatsby
Posted on Wednesday, March 19, 2014
NEW WILMINGTON, Pa. - The Westminster College Department of English and Public Relations will host the Bleasby Colloquium, featuring a presentation by Bob Batchelor, executive director of James Pedas Communication Center at Thiel College and professor of communication. It will take place 7 p.m. Thursday, March 20 at Westminster College's Mueller Theatre in Mckelvey Campus Center. It is free and open to the public.
"Gatsby Matters: The Great American Novel and the Battle for the Humanities" is based off of his new book, Gatsby: The Cultural History of the Great American Novel. In the book Batchelor explores the birth, life, and enduring influence of The Great Gatsby - from the book's publication through today's world with celebrity intrigue, corporate greed, and a roller-coaster economy. Batchelor, a cultural historian, explains why and how the novel has become part of the fiber of the American ethos and an important tool in helping readers better comprehend their lives and the broader world.
Batchelor is the author or editor of 24 books. He also edits the Contemporary American Literature books series for Rowman & Littlefield Publishers, is the founding editor of The Popular Culture Studies Journal, is a member of the editorial advisory boards of the Journal of Popular Culture and the International Journal for the Scholarship of Teaching & Learning. He also serves as the director of marketing and media for The John Updike Childhood Home Museum in Reading, Pa.
This colloquium is part of the George Bleasby Colloquia, a series of literary events in honor of the late Dr. Bleasby, who chaired the Department of English at Westminster from 1954-75.  These programs are presentations by the faculty of the department, featured speakers, and majors on individual scholarship, interests and creative projects.
Contact Dr. Brittany Rowe-Cernevicius, Westminster assistant professor of public relations and coordinator of the colloquium, at 724-946-6024 or email for additional information.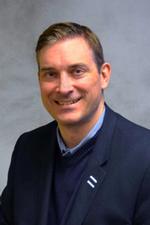 ---
More Stories