Westminster College Office of Faith and Spirituality to Host Spiritual Emphasis Program Events
Posted on Monday, February 3, 2014
NEW WILMINGTON, Pa. - Westminster College's Office of Faith and Spirituality will host two events as part of the Spiritual Emphasis Westminster (SEW) program.  Both events are free and open to the public.
The Rev. B.J. Woodworth is lead pastor of the Open Door, a six-year-old Presbyterian Church (U.S.A.) plant in Pittsburgh's East End, and will speak on the "Gift of Gratitude and Service" during vespers Sunday, Feb. 9, at 7 p.m. in Wallace Memorial Chapel.
Woodworth earned a degree in religion from Westminster in 1992 and went on to study at Pittsburgh Theological Seminary.  He has worked for both Bellefield Presbyterian Church and the University of Pittsburgh. Currently, he serves as the abbot of World Christian Discipleship, a year-long program designed for young university graduates who are interested in Christian vocation. Woodworth is particularly passionate about social justice and community development. He is involved in racial reconciliation initiatives, volunteers for Habitat for Humanity, and lives in an intentional urban community in Pittsburgh's East End.
The worship service will also include music provided by the Second Chance Praise Team and the Westminster Chamber Singers. The Rev. Jim Mohr, College chaplain, will also participate in the service.
Edmund C. Nelson, former Pittsburgh Steeler and current KDKA-TV Steeler analyst, will share his faith journey and stories of his football career Thursday, Feb. 27, at 7:30 p.m. in Wallace Memorial Chapel.
Nelson was drafted by the Pittsburgh Steelers in 1982 during the seventh round and played professional football for the next seven years, including for the New England Patriots and the Cleveland Browns. In 1986, he was chosen as the Miller Lite Lineman of the Year. For the past 24 years he has worked as a State Farm agent in the South Hills of Pittsburgh.
Contact Westminster's Office of Faith and Spirituality at 724-946-7117 or visit www.westminster.edu/spiritlife for additional information.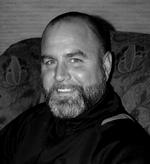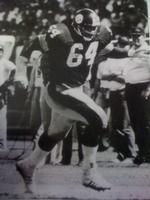 ---
More Stories