Westminster College Associate Professor of Psychology Reviews Book
Posted on Thursday, January 16, 2014
NEW WILMINGTON, Pa. - Dr. Sherri Pataki, Westminster College associate professor of psychology, had a book review published by PsycCRITIQUES in the fall.
Pataki's article "Balancing Intimate Connection and Personal Growth for Women in Their 20s" reviews Leslie C. Bell's Hard to Get: Twenty-Something Women and the Paradox of Sexual Freedom. In the review Pataki discusses a developmental stage in a women's life described as emerging adulthood - a transitional period that focuses on personal development and exploration before making long-term commitments. She goes on to describe Bell's three strategies that women can use to navigate through this developmental stage.
Visit http://psyccritiquesblog.apa.org and search under "Sherri Pataki" to read the entire book review.
Pataki, who joined the faculty in 2004, earned an undergraduate degree from Allegheny College and a Ph.D. from Carnegie Mellon University.   
Contact Pataki at 724-946-7361 or email for additional information.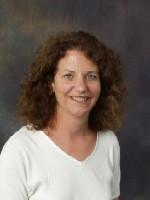 ---
More Stories