Westminster College Music Professor Invited as Guest Conductor for Choral Festivals
Posted on Tuesday, December 10, 2013
NEW WILMINGTON, Pa. - Dr. Robin Lind, Westminster College associate professor of music and director of choral activities, was guest conductor for two choral festivals and adjudicated at a college concerto competition.
In November Lind was the guest conductor for the Ohio Music Education Association (OMEA) District 5 Honors Choir, which consisted of about 100 singers. Lind selected four songs that the singers rehearsed all day Friday and again Saturday morning before presenting a concert for family and friends Saturday afternoon at the Stambaugh Auditorium in Youngstown, Ohio.
Lind was also a guest conductor for the Pennsylvania Music Educators Association (PMEA) District 1 Honors Women's Choir. The festival was a two-day event held at Seton Hill University in Greensburg. Lind selected four songs for the women to sing and one for a combined group of men and women. The singers rehearsed all day Friday and again Saturday morning, followed by a banquet and concert in the Performing Arts Center at Seton Hill.
Lind also served as an adjudicator in November for the 20th Annual Concerto Competition at Grove City College in the J. Howard Pew Fine Arts Center. Five students competed in the event and two were selected by the three judges to play with the orchestra at their concert in the spring.
Lind, who joined the Westminster faculty in 2000, earned an undergraduate degree from the College of Idaho, a master's degree from the University of Oregon, and Ph.D. from the University of Utah.
Contact Lind at 724-946-7278 or email for more information.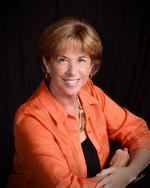 ---
More Stories