Westminster College Professor Partners with Pittsburgh Public Schools
Posted on Tuesday, November 26, 2013
NEW WILMINGTON, Pa. - Dr. David Offner, Westminster College assistant professor of mathematics, is involved in two partnerships with Pittsburgh Public Schools to improve mathematics education.
Offner currently serves as a co-principal investigator on a three-year grant from the Department of Education. This grant is a collaborative effort between Pittsburgh Public Schools, Westminster College, and the non-profit Education Development Center, located in Massachusetts. The centerpiece of the project is a yearly two-week summer professional development workshop for mathematics teachers.
In addition, Offner currently serves on the leadership team for a new grant for a larger five-year collaboration, again with the Pittsburgh Public Schools and Education Development Center, along with Carnegie Mellon University, the University of Pittsburgh, and Duquesne University.  His role in this partnership is also to lead content-based workshops for mathematics teachers.
Offner, who joined the Westminster faculty in 2009, earned an undergraduate degree from Yale University and a Ph.D. from Carnegie Mellon University.
Contact Offner at 724-946-7293 or email for more information.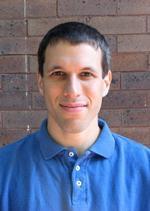 ---
More Stories