Expert to present 'Pipelines and Pooling: Expanding Natural Gas Issues'
Posted on Tuesday, October 29, 2013
NEW WILMINGTON, Pa. - Roberta Winters, former board member of the Pennsylvania League of Women Voters (LWVPA), will present "Pipelines and Pooling: Expanding Natural Gas Issues" at 10:30 a.m. Saturday, Nov. 2 in Westminster College's Patterson Hall, room 207.  She will present again at 2 p.m. at the Mercer County - Penn State Extension, located at 463 North Perry Highway, Mercer. Both presentations are free and open to the public.
Winter will discuss the nature of the pipeline infrastructure, its environmental impact, regulation, and the role the public plays in pipeline siting and safety. She will also review how recent legislation has altered the rights of landowners.
Winters served two terms on LWVPA as director for natural resources and as vice president for issues and action. She coordinated the Marcellus Shale Natural Gas Extraction study guides and chaired the addendum studies on pipelines and pooling.
She earned her undergraduate degree in biology from Bucknell University, a M.A.T in science education from Harvard, and an Ed.D. in educational leadership from the University of Pennsylvania. Winters retired in 2006 from her teaching position with the Radnor Township School District.
The presentations are co-sponsored by Westminster's Environmental Programs and the League of Women Voters of Mercer County.
Contact Helen Boylan at 724-946-6293 for additional information.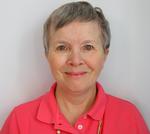 ---
More Stories