Westminster College Student Awarded Honorable Mention by Goldwater Scholarship Committee
Posted on Monday, April 29, 2013
NEW WILMINGTON, Pa. - Westminster College junior physics major Samuel Mellon was recently awarded honorable mention by the Barry Goldwater Scholarship Committee for his research in natural sciences.
Mellon was nominated for the award by Dr. Craig Caylor, associate professor of physics, department chair, and Westminster faculty representative for the Barry Goldwater Scholarship and Excellence in Education Program. Caylor was named as a Goldwater Scholar in 1994.
Mellon is a son of David and Martha Mellon and a graduate of Bradford Area High School. His research involves the observation of planets outside of our solar system. He has conducted research with Dr. Thomas Oberst in Westminster's Physics Department.
"The students competing for Goldwater Scholarships are among the most driven and most successful math, science, and engineering students in the country," Caylor said. "Sam's selection for an honorable mention citation by the Goldwater Committee is a well-deserved recognition of his work and abilities, and it speaks highly of Dr. Oberst's mentorship as well."
Mellon is among honorable mention students from Auburn, Brown, Cornell, Purdue, Stanford and Yale.
Contact Caylor at (724) 946-7207 or email for additional information.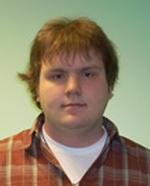 ---
More Stories