Westminster College Accounting Professor's Article Featured in CPA Journal
Posted on Tuesday, April 9, 2013
NEW WILMINGTON, Pa. - Jesse R. Ligo, Jr., Westminster College professor of accounting, recently had an article published in the Spring 2013 edition of the Pennsylvania CPA Journal.
Ligo's article "Overprotected" was originally published in the American Institute for Certified Public Accountants (AICPA) book Save Wisely, Spend Happily by Sharon L. Lechter, CPA. The book is a compilation of real stories written by contributing certified public accountants about money and how to thrive by utilizing trusted advisers.
The article was published in the Pennsylvania CPA Journal with permission from AICPA.
Ligo, who has been teaching at Westminster since 2008, earned his undergraduate degree in business administration from Westminster in 1982, his M.B.A. from Bowling Green State University in 1983 and has been a licensed certified public accountant since 1985. Ligo has owned and operated Drove Pasture Farm, a crop and beef farm in Mercer, since 1991.
Contact Ligo at (724) 946-7167 or email for additional information.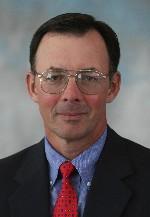 ---
More Stories