Westminster College Hosts Exhibition of Tapestries at Foster Art Gallery
Posted on Thursday, April 4, 2013
NEW WILMINGTON, Pa ? Westminster College's Department of Communication Studies, Theatre and Art will host an art exhibition featuring woven tapestries by artist Alison Gates from April 8 through May 3 at the Foster Art Gallery in Patterson Hall. The exhibition is free to the public.
The Foster Art Gallery is open Monday-Friday 9 a.m.-5 p.m. The gallery hosts six exhibits annually. Regional, national and international artists are brought to the campus for exhibits and lectures.
Gates is an artist and educator based in Appleton, Wis. She earned an undergraduate degree at Western Washington University and her master's in studio art from the University of Washington in Seattle. Gates is currently the chair of the art program at the University of Wisconsin-Green Bay, where she teaches all levels of fiber and textiles courses, and foundations-level design and feminist art theory.
Contact Summer Zickefoose at (724) 946-7267 or email for additional information.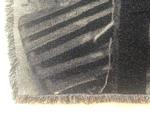 ---
More Stories