Westminster College to Host Colloquium on Manipulating Memories to Prevent Drug Addiction
Posted on Thursday, March 28, 2013
NEW WILMINGTON, Pa. - The Westminster College Department of Psychology will host Dr. Mary Torregrossa for a presentation on drug addiction Thursday, April 4, at 12:40 p.m. in the Phillips Lecture Hall in the Hoyt Science Resources Center.  The event is free to the public.
                                                                  
Torregrossa is an assistant professor in the department of psychiatry at the University of Pittsburgh Medical Center. Torregrossa's presentation, "Manipulating Memories to Prevent Relapse to Drug Addiction," will review research focused on identifying ways of weakening the strength of drug-associated cue memories to prevent relapse. She will discuss evidence for abnormal cue associated learning in drug addiction, describe possible methods for reducing the motivational power of drug-associated cues manipulations of extinction and/or reconsolidation, and discuss the clinical effectiveness of these treatments.
Torregrossa has been a member of numerous professional societies, including the Society for Neuroscience, College on Problems in Drug Dependence, and Research Society on Alcoholism. She has received four grants during her career including her current grant support for research in phosphoproteomics of extinction and reconsolidation of drug memories. Torregrossa research has been published nearly 20 times, with at least six that dealt specifically on drug addiction and alcoholism. Additionally, she has six published abstracts.
Torregrossa earned her undergraduate degrees in biochemistry and psychology from University of Maryland, College Park; postgraduate degrees from Medical University of South Carolina and Yale University, and her Ph.D. in neuroscience from the University of Michigan.
Contact Darlene McCoy at (724) 946-7356 or email for more information.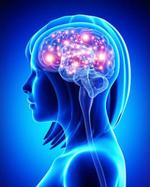 ---
More Stories