Westminster College Professor Presents Research in France
Posted on Monday, March 25, 2013
NEW WILMINGTON, Pa. - Dr. Leslie Kealhofer, Westminster College visiting assistant professor of French, presented at the "Image of the 'Arab' on French Television" Conference Jan. 24-25  at the Université de Nice Sophia-Antipolis, France.
Kealhofer's presented "The Image of Maghrebi Women and Women of Maghrebi Origin in France in the Téléfilms of Yamina Benguigui." Benguigui is a film director, author, and currently Minister Delegate for Francophonie in the French government. She has directed numerous films, ranging from documentaries to made-for-television films and a feature film.
The conference brought together some of the leading scholars working on the representation of minorities in France (and in particular people of North African origin) in film, television and the media. The conference was funded by a grant from France's National Research Agency.
Kealhofer currently teaches intermediate and upper level French classes at Westminster and is the faculty adviser to the French Club. Kealhofer's research interests include representations of women and minorities in contemporary Francophone literature and film.
Kealhofer, who joined the Westminster faculty in 2011, earned an undergraduate degree from the University of Notre Dame and master's degree and Ph.D. from Florida State University.
Contact Kealhofer at (724) 946-6260 or email for additional information.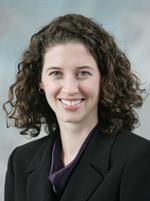 ---
More Stories