Westminster College Professor Publishes Paper
Posted on Thursday, March 21, 2013
NEW WILMINGTON, Pa. - Dr. David Cushman, Westminster College Captain William McKee professor of economics and business, published an article in the January issue of the online journal Econ Journal Watch.
The paper, "Paul Krugman Denies Having Concurred with an Administration Forecast: A Note," is a follow-up to a paper Cushman published in the September 2012 issue of the same journal. The September paper analyzed conflicting real GDP forecasts made in 2009 by several prominent economists including Nobel Prize winner Paul Krugman.
"As soon as my September paper appeared, Krugman denied in his blog that he had made the optimistic forecast I had attributed to him, basing his denial on something he had written in January 2009," Cushman said. "However, my September 2012 analysis was based on a March 2009 blog entry he made, not something from January. My latest paper analyzes more fully what Krugman wrote in March 2009 in order to strengthen my case that Krugman could indeed have been interpreted as making the forecast I said he did."
Visit http://tiny.cc/g45wsw to read the paper.
          
Cushman is chair of the department of economic and business and has been with Westminster since 2005. He earned an undergraduate degree from Stetson University, and master's and Ph.D. from Vanderbilt University. Cushman's interests focus on exchange rates and macroeconomics, and his papers have been cited over 2,000 times according to Google Scholar.
Email Cushman for additional information.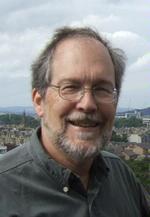 ---
More Stories