Westminster College History Professor Published in New Political Anthology, Will Present at University of Virginia
Posted on Tuesday, February 26, 2013
NEW WILMINGTON, Pa. - Dr. Michael Bowen, Westminster College assistant professor of history, had a chapter published in the new anthology "Barry Goldwater and the Remaking of the American Political Landscape."
Bowen wrote the chapter "Getting to Goldwater: Robert A. Taft, William F. Knowland, and the Rightward Drift of the Republican Party." It argues that Barry Goldwater's 1964 Presidential campaign was not the start of modern conservatism, as believed. Bowen uses the campaigns of Robert A. Taft and William F. Knowland to trace the movement of Republican conservatives from 1944-1964 to show Goldwater's campaign was a reaction to the previous 20 years of Republican politics.
The volume was edited by Elizabeth Tandy Shermer and published by the University of Arizona Press.
Click here for additional information.
Bowen will give a lecture March 5 at 6 p.m. in the Slemp Student Center's Dogwood Room at the University of Virginia-Wise. His lecture "Angry Republicans: Conservatives in the Age of Eisenhower" will introduce the audience to the work that has defined his approach to American political history.
Bowen, who joined the faculty in 2011, earned a Ph.D. from the University of Florida. He is a native of Kingsport, Tenn., is an authority on the development of the Republican Party during the second half of the 20th century, and is the author of The Roots of Modern Conservatism: Dewey, Taft, and the Battle for the Soul of the Republican Party.
Contact Bowen at (724) 946-7244 or email for additional information.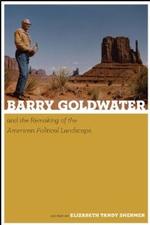 ---
More Stories