Westminster College Professor Presents at Annual Meeting of the Society for Integrative and Comparative Biology
Posted on Friday, February 22, 2013
NEW WILMINGTON, Pa. - Dr. Marosh Furimsky, Westminster College associate professor of biology, presented research at the annual meeting of the Society for Integrative and Comparative Biology (SICB) in January in San Francisco.
Furimsky gave a presentation titled "Taking Time to Teach Scientific Methodology and Communication in a First-Year Biology Course" during the Education and Policy session. Furimsky shared teaching strategies used by the Westminster Biology Department. He also participated in the "Teaching and Learning Roundtable: Vision and Change in Intro Biology" workshop and served as a judge in the graduate student poster competition.
The meeting drew more than 2,100 delegates from all over the world.
"The society has recognized a need to address the way introductory biology courses are taught in undergraduate institutions across the country. Participating in the roundtable discussion was an opportunity to exchange stories and strategies with other biology professors who are as dedicated to providing their undergraduate students with a high quality education as we are here at Westminster College," Furimsky said.
Furimsky teaches physiology and neurobiology as well as a number of introductory courses for the biology major and the Westminster liberal arts curriculum. His biological research interests focus on the effects of environmental stressors on fish. Current studies involve the use of zebra fish as a model organism for examining the effects of anthropogenic factors on nervous system development. He also serves on the Medical Professions Advisory Committee (MedPAC).
Furimsky, who has been with Westminster since 2006, earned an undergraduate degree and Ph.D. from the University of Ottawa.
Contact Furimsky at (724) 946-7207 or email for more information.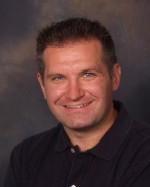 ---
More Stories