Westminster College to Host Robert M. Woods Memorial Lecture Focusing on Space Rocks
Posted on Monday, February 18, 2013
NEW WILMINGTON, Pa. - The Westminster College Department of Physics will host Dr. Nicolle Zellner for the 26th annual Robert M. Woods Memorial Lecture Thursday, Feb. 28, at 7:30 p.m. in the Phillips Lecture Hall of the Hoyt Science Center.  The event is free to the public.
Zellner, associate professor of physics at Albion College in Michigan, will present "Space Rocks! Lunar Samples, Impact Craters, and Life on Earth." She will review the current state of lunar science and how her research is contributing to an understanding of the lunar impact rate, and the effect of lunar impacts on the early (and not so early) Earth.
Her research is currently supported by the American Astronomical Society, the National Science Foundation, and NASA. During the 2006/2007 field season, she was a member of the Antarctic Search for Meteorites program (ANSMET) and spent two months in Antarctica where she and her team collected over 800 meteorites.
Zellner has been at Albion College since 2005. Before that she was a post-doctoral researcher at Lawrence Livermore National Laboratory's Institute of Geophysics and Planetary Physics, and in 1995 was a member of the scientific ground crew during NASA's STS-67 Astro-2 mission. She earned her Ph.D. from Rensselaer Polytechnic Institute.
The Woods Memorial Lecture honors Dr. Robert M. Woods, professor of physics at Westminster College from 1947-1972.  It is made possible by a gift from the Woods family that has been supplemented over the years by gifts from friends and alumni.
Contact the Physics Department at (724) 946-7200 for more information.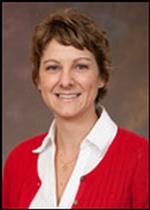 ---
More Stories