Westminster College and Lawrence County Community Action Partnership to Sponsor Poverty Simulation Feb. 26
Posted on Monday, February 18, 2013
NEW WILMINGTON, Pa. - Westminster College's Drinko Center for Experiential Learning and the Lawrence County Community Action Partnership (LCCAP) will sponsor the seventh annual Poverty Simulation Tuesday, Feb. 26, in the Witherspoon Rooms of the McKelvey Campus Center.
The first session will be from 11 a.m. - 12:30 p.m. and the second session is scheduled for 2-3:30 p.m.  Both sessions are identical, and the deadline for students to register is Feb. 22.
The goal of the experience is for students to understand the struggles that impoverished individuals face and to help create greater awareness of the impact of poverty, especially in the local area.
Participants will take on the roles of individuals living below the federal poverty level.  They will use community resources to provide food, shelter, clothing, and utilities for four 15-minute "weeks" during the session.
The Drinko Center for Experiential Learning was created to enrich undergraduate education at Westminster through advancing world-class teaching as well as by participating in collaborations that address community and regional needs including strengthening K-12 education.  The Undergraduate Research Initiative provides funding for students to conduct research and to present their research at regional and national conferences. 
Visit www.westminster.edu/drinko for more information about the Drinko Center and its programs.
Lawrence County Community Action Partnership reaches out to low-income people in Lawrence County to address their multiple needs through a comprehensive approach, develops partnerships with other community organizations, involves low-income clients in the agency's operations, and administers a full range of coordinated programs designed to have a measurable impact on poverty.
Contact Dr. Patrick Krantz at (724) 946-6097 or email for additional information.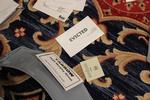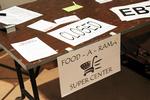 ---
More Stories