Westminster College English Professor's Essay Published
Posted on Thursday, February 14, 2013
NEW WILMINGTON, Pa. - An essay written by Dr. Kristianne Kalata Vaccaro, Westminster assistant professor of English, was published in Nineteenth-Century British Travelers in the New World, a collection of essays on 19th-century British travelers' perceptions of America.
Vaccaro's essay, "Telling 'a still more dismal story': Cultural Role-Playing and Surrogate Narration in Kemble's Georgian Journal," explores a travel journal that celebrated actress Fanny Kemble wrote while living on her American husband's plantation in the late 1830s.
The essay studies how Kemble's theatre background informs her narration of the slaves' daily experience.  Vaccaro argues the journal's emphasis on acts of role-playing and spectating culminates in Kemble's performance of slave women's voices, a performance that is simultaneously sympathetic and condescending.
"Such performances contribute to our understanding of how slavery was narratively constructed for both British and American readers," Vaccaro said.
Vaccaro, a Westminster graduate who joined the faculty in 2008, earned a master's degree and Ph.D. from Duquesne University. 
Contact Vaccaro at (724) 946-7350 or email for more information.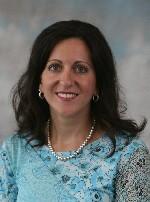 ---
More Stories