Music Professor Invited as Guest Conductor for Choral Festival
Posted on Wednesday, February 13, 2013
Dr. Robin Lind, Westminster College associate professor of music and director of choral activities, was guest conductor for the Pennsylvania Music Educators Association's District 3 Chorus Festival Feb. 7-8 at Franklin High School.
Lind was invited by Westminster alumna Katie Schultz Greig '06, Franklin High School's choral director, to conduct the choir of 189 senior high students from 33 schools in district 3.
In addition to Greig, Westminster alumni Deanna Owens '11 from Brookville and Kevin Rush '05 from Brockway accompanied students from their schools to the festival.
Lind selected 10 songs that the students rehearsed for 12 hours Thursday and 7 hours Friday before attending a banquet and presenting a concert for family and friends Friday evening.
"That makes for very long days, but the students were excellent," Lind said.  "They came very well prepared by their directors and were extremely attentive during the entire event."
Lind, who joined the Westminster faculty in 2000, earned an undergraduate degree from the College of Idaho, a master's degree from the University of Oregon, and Ph.D. from the University of Utah.
Contact Lind at (724) 946-7278 or email for more information.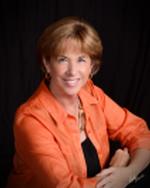 Dr. Robin Lind
---
More Stories