Westminster College to Host Second Film in French Film Festival Series
Posted on Tuesday, January 29, 2013
NEW WILMINGTON, Pa. - Westminster College's Departments of Modern Languages and English, in conjunction with the Jake Erhardt International Film Series, will show the film Le Gamin Au Vélo  (The Kid With a Bike) Tuesday, Feb. 5, at 7 p.m. in the Sebastian Mueller Theater of  the McKelvey Campus Center. The event is free to the public.
The film is the tale of a boy who refuses to believe his father abandoned him, and escapes from a children's home to search for his father and his lost bicycle. Along the way he meets a kind, patient stranger named Samantha, who will prove to be the boy's savior.
The screening is a part of the Tournées Film Festival, a series of French and Francophone films to be shown on consecutive Tuesdays through Feb. 26. The contemporary films will be subtitled in English with each screening followed by a discussion.
The festival is supported by a grant from the French-American Cultural Exchange in partnership with the Cultural Services of the French Embassy, the French Ministry of Culture, the Florence Gould Foundation, the Grand Marnier Foundation, and Highbrow Entertainment. Westminster College is one of only 40 colleges and universities nationwide to receive a grant for the Spring Semester.
Additional films featured in the festival are: Joueuse (Queen to Play), Feb. 12; Un Homme Qui Crie (A Screaming Man), Feb. 19; and Une Vie De Chat (A Cat in Paris), Feb. 26.
Contact Dr. Leslie Kealhofer at (724) 946-6260 or email for additional information.  Visit www.westminster.edu/frenchfilm for additional information about the festival and the films.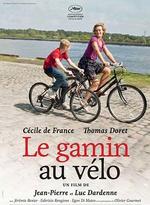 ---
More Stories