Westminster College Associate Professor Attended Biblical Archeology Society Tour
Posted on Friday, January 18, 2013
NEW WILMINGTON, Pa. - Dr. Beverly Cushman, Westminster College associate professor of religion and Christian education, recently attended a 10-day tour of Israel sponsored by the Biblical Archeology Society.
The tour included a trip to Sepphoris, a Roman city in Galilee where Cushman oversaw the excavation of a large basilica. The tour also included sites in Bethlehem, Jaffa, Tiberias, Ashdod, Askelon, Arad and Jerusalem.
In October, Cushman spent a month in Nazareth serving as Registrar of Artifacts for an excavation of Shikhin, a village located near Galilee. She was in charge of the cleaning and recording of artifacts found at the site.
Cushman's time in Israel is part of her sabbatical and she will be using her experiences from this trip in a new course being offered at Westminster during the spring semester. "Archaeology and the Bible" will explore the kinds of knowledge gained through archaeological studies and how such knowledge can impact our understanding of biblical texts.
Cushman's prior archeological experience includes serving as area supervisor at Sepphoris in 1988, 1989 and 1992 with the University of South Florida. The excavations at Sepphoris are now part of Israel's National Park at Sepphoris and include a number of unique mosaics, an early Jewish synagogue and a Roman theater.
Cushman, who has been with Westminster since 2004, earned an undergraduate degree from Stetson University and two masters' and a Ph.D. from Vanderbilt University.
Contact Cushman at (724) 946-7127 or email for more information.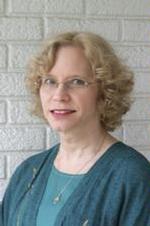 ---
More Stories