Westminster College Assistant Professor Co-Authors Article
Posted on Friday, January 18, 2013
NEW WILMINGTON, Pa. - Dr. Rena Cornell Zito, Westminster College assistant professor of sociology and criminal justice studies, co-authored an article to be published in Sociological Perspectives in March.
"Maternal Roles and Adolescent Depression: Conditions and Processes of Influence" uses nationally-representative data on mothers and adolescents to explore how incongruity between mothers' roles and their ideologies concerning maternal roles affects adolescent depression.
Zito and co-author, Dr. Stacy De Coster of North Carolina State University, find that incongruity among mothers who are employed but feel that they should be at home and among women who stay at home with children but feel they should be employed produces maternal distress and weakens attachments to adolescent children, which, in turn, increases depression among these adolescents. In contrast, congruity between roles and ideologies is found to be beneficial for youth, and this is especially true for employed mothers who hold nontraditional ideologies.
Sociological Perspectives is a peer-reviewed academic journal published for The Pacific Sociological Association by the University of California.
Zito, who joined the faculty in 2012, earned her undergraduate degree from the University of Rhode Island, and master's and Ph.D. degrees in sociology from North Carolina State University.
Contact Zito at (724) 946-6032 or email for more information.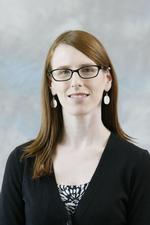 ---
More Stories