Westminster College Visiting Assistant French Professor Travels to Paris as Part of Research Project
Posted on Tuesday, December 18, 2012
NEW WILMINGTON, Pa. - Dr. Leslie Kealhofer, Westminster College visiting assistant professor of French, presented at the Memories of Migrations and Historical Time Conference Nov. 22-24  in Paris, France. The international conference was held at the National History of Immigration Museum.
Kealhofer's research project, "Mothers, Daughters, and the Transmission of Memory in Documentaries by Filmmakers of North African Descent in France," was presented in French and examined the treatment of the theme of memory in  documentary films directed by women of North African origin in France.
While in Paris, Kealhofer also conducted research on recently released films and books that will fuel both research projects and new courses. A highlight of Kealhofer's visit to Paris was her interview with filmmaker Fatima Sissani about Sissani's documentary film La langue de Zahra (Zahra's Mother Tongue), which Kealhofer analyzed as part of her conference presentation.
The film focuses on Sissani's mother, Zahra, who emigrated from the Kabylie region of Algeria to France in the 1960s, and her desire and need to maintain a strong connection to her native language and cultural roots. The film, shot in both France and Algeria, highlights Zahra's poetic use of the Berber language while also exploring the challenges associated with living in exile.
Kealhofer currently teaches elementary and intermediate level French classes at Westminster and is the faculty adviser to the French Club. In addition to her current research project, Kealhofer's broader research interests include representations of women and minorities in contemporary Francophone literature and film.
Kealhofer, who joined the Westminster faculty in 2011, earned an undergraduate degree from the University of Notre Dame and master's degree and Ph.D. from Florida State University.
Contact Kealhofer at (724) 946-6260 or email for additional information.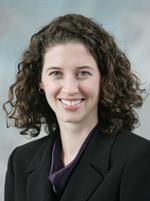 ---
More Stories