Broadcast Communications Majors to Present Capstone Documentary Showcase Dec. 3
Posted on Tuesday, November 29, 2011
Westminster College senior broadcast communications majors will present a capstone documentary showcase Saturday, Dec. 3, starting at 9:30 a.m. in the Sebastian Mueller Theater in McKelvey Campus Center.  The event is free and open to the public.
The showcase will feature four projects with international themes: Alyssa Hanna's "Woman to Woman" was shot in Israel; Matt Pereslucha's "Let Go and Let God" was filmed in Jamaica; Drew Trifelos traveled to Greece to shoot "Life in Ruins;" and Tiffany Burson Camara's "Legal" looks at legal migration into the U.S.
All of the projects explore a variety of topics, people, and places as the students engaged in service-learning through research, interviews, and production.  They will be shown in six sessions: 9:30-10:15 a.m.; 10:30-11:30 a.m.; 12:30-1:30 p.m.; 2-3:30 p.m.; 3:30-4:30 p.m.; and 5-6 p.m.
"The project challenged each student to extend his or her experiences and skills as young media professionals," said Brad Weaver, Westminster broadcast and digital communications lecturer and capstone adviser.  "Producing documentaries provides them the chance to present research, critical thinking, and service-learning to an audience.  Each student will also submit their work to a festival or peer-reviewed competition."
Contact Weaver at (724) 946-7238 or email for additional information.  Click here to view the showcase schedule.
At Westminster, the final component of liberal studies is a senior study, or capstone, course.  The capstone is a four-semester-hour (minimum) course within the major designed to provide an opportunity for students to evaluate and assess the strengths and limitations of their major field.
The capstone experience permits opportunity for structured reflection on the value of education in and beyond the major and provides an opportunity to strengthen communication and problem-solving skills.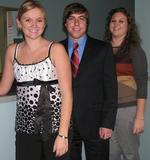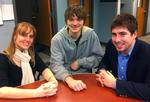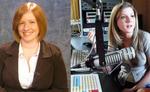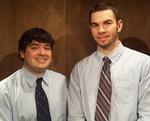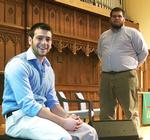 ---
More Stories