Professor to Speak on Wine Chemistry at Faires Faculty Forum
Posted on Thursday, November 3, 2011
Dr. Sarah Kennedy, Westminster College assistant professor of chemistry, will present "Taming the Wild Yeast: Undergraduate Superheroes" at Faires Faculty Forum Wednesday, Nov. 9, at 11:40 a.m. in the Sebastian Mueller Theater of the McKelvey Campus Center.
Kennedy's research focuses on wine chemistry and understanding how wild yeast proteins reduce wine quality.  Working with a group of undergraduate students, she developed a variety of laboratory experiments to introduce wine chemistry into the curriculum.  Her research group uses analytical, biochemical, and biophysical techniques to understand the structure and function of a wild yeast protein that is responsible for wine contamination.
Kennedy, a Westminster graduate who joined the faculty in 2009, earned a Ph.D. from the University of North Carolina at Chapel Hill.
Contact Kennedy at (724) 946-7294 or email for additional information. 
Faculty Forum was established in 1990 by Dr. Barbara Faires, Westminster professor of mathematics emerita, during her term as Dean of the College and Vice President for Academic Affairs.  Faculty members from all disciplines volunteer to present lectures on their current research, artistic productions, and/or scholarship of teaching and learning.  Each forum presents new ideas with innovative lecture techniques.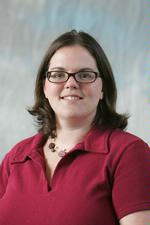 ---
More Stories