Accounting Professor to Speak at Faires Faculty Forum
Posted on Thursday, October 20, 2011
Jesse Ligo, Westminster College associate professor of accounting, will present "I'm a CPA and I'm Here to Help" at Faires Faculty Forum Wednesday, Oct. 26, at 11:40 a.m. in the Sebastian Mueller Theater of the McKelvey Campus Center.
Ligo's presentation is based on a paper published in the Aug. 15 issue of the Pennsylvania Institute of Certified Public Accountants Student News that profiles three couples in situations that, on the surface, appear to be social rather than economic or financial problems.  Ligo will show how he helped the couples identify the underlying financial causes and resolve their issues.
Ligo, a Westminster graduate, joined the faculty in 2008.  He earned a master's degree from Bowling Green State University and is a CPA in Pennsylvania.
Contact Ligo at (724) 946-7167 or email for additional information.
Faculty Forum was established in 1990 by Dr. Barbara Faires, Westminster professor of mathematics emerita, during her term as Dean of the College and Vice President for Academic Affairs.  Faculty members from all disciplines volunteer to present lectures on their current research, artistic productions, and/or scholarship of teaching and learning.  Each forum presents new ideas with innovative lecture techniques.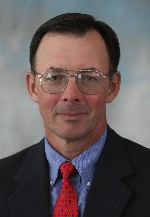 ---
More Stories