Economics Professor Co-Authored Article on Real Exchange Rates
Posted on Wednesday, October 19, 2011
Dr. David Cushman, professor and chair of Westminster College's Department of Economics and Business, is co-author of "Nonlinear Trends in Real Exchange Rates: A Panel Unit Root Test Approach" recently published in the Journal of International Money and Finance.
Co-writer with Cushman is Nils Michael, an economist with the Health Finance and Information Directorate, Government of Scotland in Edinburgh.
"Nils wrote his master's thesis under my direction at the University of Saskatchewan in 2005," Cushman said.  "The results of the thesis provided the starting point for the work in this published paper."
A real exchange rate measures the price competitiveness of one country's goods and services relative to another's.  According to Cushman, a hypothesis that has been hard to reject is that real exchange rates wander randomly such that there is no tendency for them to return to a predictable value that maintains international price competitiveness.
Cushman and Michael were able to reject part of this hypothesis in their paper.  They found that real exchange rates do tend to return to predictable values, but the values follow nonlinear paths over time that do not necessarily maintain price competitiveness.
Cushman, who holds the Captain William McKee Chair of Economics and Business, has been with Westminster since 2005.  He earned an undergraduate degree from Stetson University and master's degree and Ph.D. from Vanderbilt University.
Contact Cushman at (724) 946-7169 or email for additional information.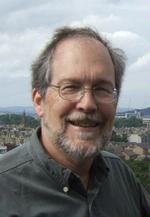 ---
More Stories