"Get Real!" Series Opens with Personal Finance Session
Posted on Thursday, September 15, 2011
David Smith, Westminster College associate professor of accounting, will present "Knowing the Fundamentals of Personal Finance" Tuesday, Sept. 27, as the fall semester's first session of the "Get Real!" life preparation series. 
Students will learn how to plan their finances now for a successful financial future.
Smith, who joined the Westminster faculty in 2004, earned an undergraduate degree from Bucknell University, a master's degree in taxation from Robert Morris University, an M.B.A. from the University of Pittsburgh, and is a certified public accountant in Pennsylvania.
Sponsored by the Office of Student Affairs, the "Get Real!" series is a program that acquaints students with life after college.  It provides helpful advice on financial planning; banking; medical care; consumer and personal legal matters; apartment, auto, and house hunting; getting the most out of leisure activities; and preparing for lifelong relationships.
Each workshop covers a different topic and runs from 12:45-1:45 p.m. in the McKelvey Campus Center.  Additional sessions scheduled for this semester are: "Strengths Finders" (Oct. 4); "Investing for Beginners" (Oct. 18); and "Living Green" (Nov. 8).
Email for additional information.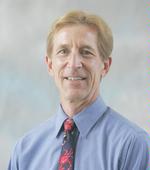 ---
More Stories