Sociology Professor Presented at Annual Meeting
Posted on Friday, March 25, 2011
Dr. Phyllis Kitzerow, Westminster College professor of sociology, presented research at the Eastern Sociological Society's annual meeting Feb. 25 in Philadelphia.
Kitzerow's paper, "Career Constraints: Women Who Entered the Legal Profession by 1975," was a further analysis of her sabbatical work retracing the careers of pioneer women lawyers.  She conducted follow-up interviews of 32 of 77 women she had originally interviewed nearly 35 years ago and interviewed another 35 women who had completed law school by 1975.
The interviews focused on the career decisions, opportunities, and barriers faced by these women, many of whom are still active in the legal field.
Kitzerow, who has been with Westminster since 1978, earned an undergraduate degree from the University of Wisconsin and master's and Ph.D. from the University of Pittsburgh.
In 2005, the Allegheny County Bar Association (ACBA) commissioned a survey of its members regarding career paths and income.  The results indicated considerable gender disparities with respect to salaries and career advancement.  Kitzerow co-authored the final report, The Legal Profession: A Study of the ACBA Membership, 2005.
Contact Kitzerow at (724) 946-7252 or email kitzerpg@westminster.edu for more information.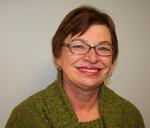 ---
More Stories