College to Host Forensic DNA Authority
Posted on Monday, March 21, 2011
Westminster College will host Albert (Buzz) Scherr, a nationally-recognized authority on forensic DNA evidence, for a biology seminar Monday, March 28, at 4:30 p.m. in the Phillips Lecture Hall of the Hoyt Science Resources Center.  The program is free and open to the public.
Scherr, a professor at the University of New Hampshire (UNH) School of Law, will speak on "Genes, Patents and Social Justice."
For more than two decades, Scherr has served as lead attorney in pre-trial hearings in cases of homicide, robbery, and sexual assault to determine the admissibility of forensic DNA evidence.  He has extensive experience as a trial and appellate lawyer, handling more than 40 homicide cases.
Scherr is a member of UNH's Social Justice Institute Advisory Council and was the principal investigator on a two-year National Institutes of Health grant to study genetics, police investigations, and Constitutional privacy.  He was recently named chair and president of the New Hampshire Civil Liberties Union, having served on its board of directors for eight years and on the ACLU's national board of directors for five years.
His appearance is sponsored by Westminster's Department of Biology and Department of English and Public Relations.
Contact Westminster's Department of Biology at (724) 946-7206 for additional information.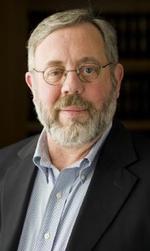 ---
More Stories