History Honor Society to Host Alumnus, Induct New Member
Posted on Monday, March 21, 2011
Phi Alpha Theta, Westminster College's history honor society, will host alumnus Dr. John Donoghue, assistant professor of history at Loyola University, Thursday, March 24, at 5:30 p.m. in Thompson Clark Hall 210.  The program is free and open to the public.
Donoghue will present "In the Court of King Death: Three Tales of Justice under the Jolly Roger," a lecture on pirates and history.
Donoghue, a 1993 Westminster graduate, earned a master's and Ph.D. from the University of Pittsburgh.  He specializes in early American and Atlantic world history, with research interests in several related fields.  He is the author of 'Fire under the Ashes': An Atlantic History of the English Revolution and co-editor of Building the Atlantic Empires: Slavery, the State, and the Rise of Global Capitalism, 1500-1945.
Following the lecture, Phi Alpha Theta will induct its newest member, Westminster junior Luke Franchuk.  Officers in the Westminster chapter are: senior Lauren Sidun, president; senior Jeffrey MacDonald, vice president; junior Jessie Foertsch, secretary; and senior Adam Griffith, treasurer.
Alpha Xi, Westminster's local chapter of Phi Alpha Theta, was founded in 1946 to enhance the knowledge of and participation in the scholarly pursuit of history.  Members are required to have 16 semester hours in the subject and maintain set grade levels in history and all-college averages.
Contact Dr. Angela Lahr, Westminster visiting assistant professor of history and Phi Alpha Theta adviser, at (724) 946-7152 or e-mail lahram@westminster.edu for additional information.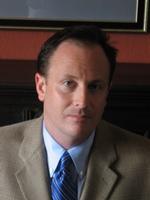 ---
More Stories