History Professor Addressed County League of Women Voters
Posted on Thursday, February 17, 2011
Dr. Timothy Cuff, Westminster College associate professor of history, spoke about the Electoral College at the Feb. 15 meeting of the Lawrence County League of Women Voters.
Cuff's topic, "The U.S. Electoral College: History of a 'Weighted' System," focused on the creation and evolution of the national system of electing a U.S. president.  His talk addressed some of the perceived problems/issues with the system and efforts around the country to modify or eliminate it in favor of a system by which the presidency would be awarded to the candidate who received the most popular votes.
Cuff was invited and hosted by Dr. Dewey DeWitt, Westminster professor of chemistry emeritus.
Cuff, a 1978 Westminster graduate who joined the faculty in 2000, earned a master's from Bowling Green State University and master's and Ph.D. from the University of Pittsburgh.
Contact Cuff at (724) 946-6152 or e-mail cufft@westminster.edu for additional information.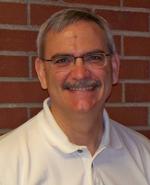 ---
More Stories