History Professor Chaired Panel
Posted on Thursday, December 2, 2010
Dr. Timothy Cuff, Westminster College associate professor of history, organized and chaired a panel at the 35th annual meeting of the Social Science History Association (SSHA) Nov. 18-21 in Chicago.
The five-member panel, "Anthropometric Views of Health and Well-Being in Europe and America in the Past Millennium," drew scholars from Germany, Britain, and the United States. They presented research on shifts in biological well-being using historical anthropometric and anthropological data. Links with economic developments and climate change were examined and described.
The SSHA is an interdisciplinary group of researchers that shares interests in social life and theory; historiography; and historical and social-scientific methodologies.
Cuff, a Westminster graduate, earned a master's from Bowling Green State University and master's and Ph.D. from the University of Pittsburgh. He joined the Westminster faculty in 2000 and currently serves as the coordinator of Westminster's First-Year Program.
Contact Cuff at (724) 946-6152 or e-mail cufft@westminster.edu for additional information.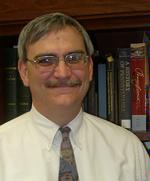 ---
More Stories