Political Science Professor Presented at European Conference
Posted on Wednesday, July 7, 2010
Dr. Edward Cohen, associate professor and chair of Westminster College's Department of Political Science and Sociology, presented a paper at the third biennial conference of the Standing Group on Regulatory Governance of the European Consortium for Political Research June 17-19 at University College in Dublin, Ireland.
Cohen's presentation, "Assessing the Impact of the Global Financial Crisis on Regulatory Governance," was part of the panel "Steering Non-State and Hybrid Regulatory Regimes."
About 250 scholars attended the conference, as well as a number of government officials and representatives of international organizations. Nearly all European countries were represented, as were the United States, Canada, Australia, New Zealand, some African countries, and Israel.
"The conference gave me the opportunity to try out some new ideas I have been working on, which should be published sometime next year," Cohen said.
Cohen, who has been with Westminster since 1996, earned an undergraduate degree from Brooklyn College and master's and Ph.D. from the University of Wisconsin-Madison.
Contact Cohen at (724) 946-7304 or e-mail cohenes@westminster.edu for additional information.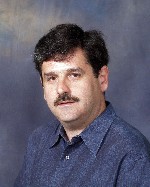 ---
More Stories