Alumna's Documentary Selected for Johnstown Film Festival
Posted on Thursday, June 10, 2010
Dana Kerkentzes, a 2010 Westminster College graduate, produced a documentary that was selected for screening at the Johnstown Film Festival June 17 at 7 p.m. at the Johnstown Flood Museum.
Kerkentzes, who majored in broadcast communications, is a daughter of Jerry and Darlene Williams of Elizabeth and a graduate of East Allegheny High School.
Kerkentzes' film, Another Journey to OZ, followed the Petite Players, a youth theatre troupe from Elizabeth, as they rehearsed for the musical OZ! It captured the life lessons learned and the creation of a family atmosphere that evolved.
The film, Kerkentzes' capstone research project, was developed under the supervision of Bradley Weaver, Westminster instructor of broadcast communications and Kerkentzes' faculty adviser. It can be viewed online at http://vimeo.com/8112208.
The documentary was showcased in April at the No Limits Film Festival in Sheffield, United Kingdom.
Kerkentzes received an Undergraduate Research Grant from Westminster's Drinko Center for Excellence in Teaching and Learning to assist with fees for submission of the film.
The Drinko Center for Excellence in Teaching and Learning was created to enrich undergraduate education at Westminster through advancing world-class teaching as well as by participating in collaborations that address community and regional needs including strengthening K-12 education. Visit www.westminster.edu/drinko to learn more about the Drinko Center.
Contact Weaver at (724) 946-7238 or e-mail weaverbl@westminster.edu for additional information. Visit http://www.jaha.org/FilmFestival for more information about the Johnstown Film Festival.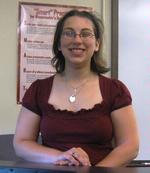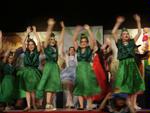 ---
More Stories