Economics Professor Presented Paper in Oxford
Posted on Thursday, September 24, 2009
Dr. David Cushman, Westminster College professor and chair of the Department of Economics and Business, presented a paper at the Business School of Oxford Brookes University, Oxford, England, in July.
Cushman's paper, "Government Debt, International Debt, and the U.S. Dollar Exchange Rate with Canada and the World," shows how the purchasing power of the U.S. dollar in other countries has moved inversely over time with changes in U.S. government debt and U.S. international debt. More debt is associated with a weaker dollar and less purchasing power.
According to Cushman, the finding is particularly troublesome in light of the large increases in federal debt forecast under several versions of health care reform currently being considered. "We could end up paying a lot more for our imports and receiving a lot less for our exports," Cushman said.
Cushman, who holds the Captain William McKee Chair of Economics and Business, has been with Westminster since 2005. He earned an undergraduate degree from Stetson University and a master's and Ph.D. from Vanderbilt University.
Before coming to Westminster, he taught at the University of New Orleans, the University of North Carolina, Vanderbilt University, the University of South Florida, and the University of Saskatchewan (Canada).
Contact Cushman at (724) 946-7169 or e-mail cushmado@westminster.edu for additional information.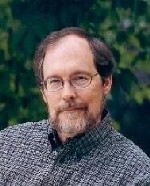 ---
More Stories