Economics Professor Publishes Paper
Posted on Wednesday, September 9, 2009
"Market Efficiency and the Lead-Lag Relationship Between Futures and Spot Rates for the Australian Dollar," co-authored by Dr. Daniel Fischmar, Westminster professor of economics and business, was published in the fall issue of Pennsylvania Economic Review.
Fischmar explained, "This paper studies the spot and futures market for the Australian dollar and the relationship between these two markets. Our study shows that 1) returns in the futures market are somewhat predictable in the sense that prediction errors in previous periods can be used to predict subsequent returns, and 2) information flows between the two markets is fairly rapid, creating a strong linkage between the two markets."
Fischmar, who joined the Westminster faculty in 1975, earned undergraduate and master's degrees from Roosevelt University and Ph.D. from Southern Illinois University, Carbondale.
The paper was co-authored with Dr. Rita Madarassy Akin, who taught economics at Westminster from 2003-2009.
Contact Fischmar at (724) 946-7162 or e-mail fischmde@westminster.edu for additional information.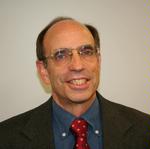 ---
More Stories